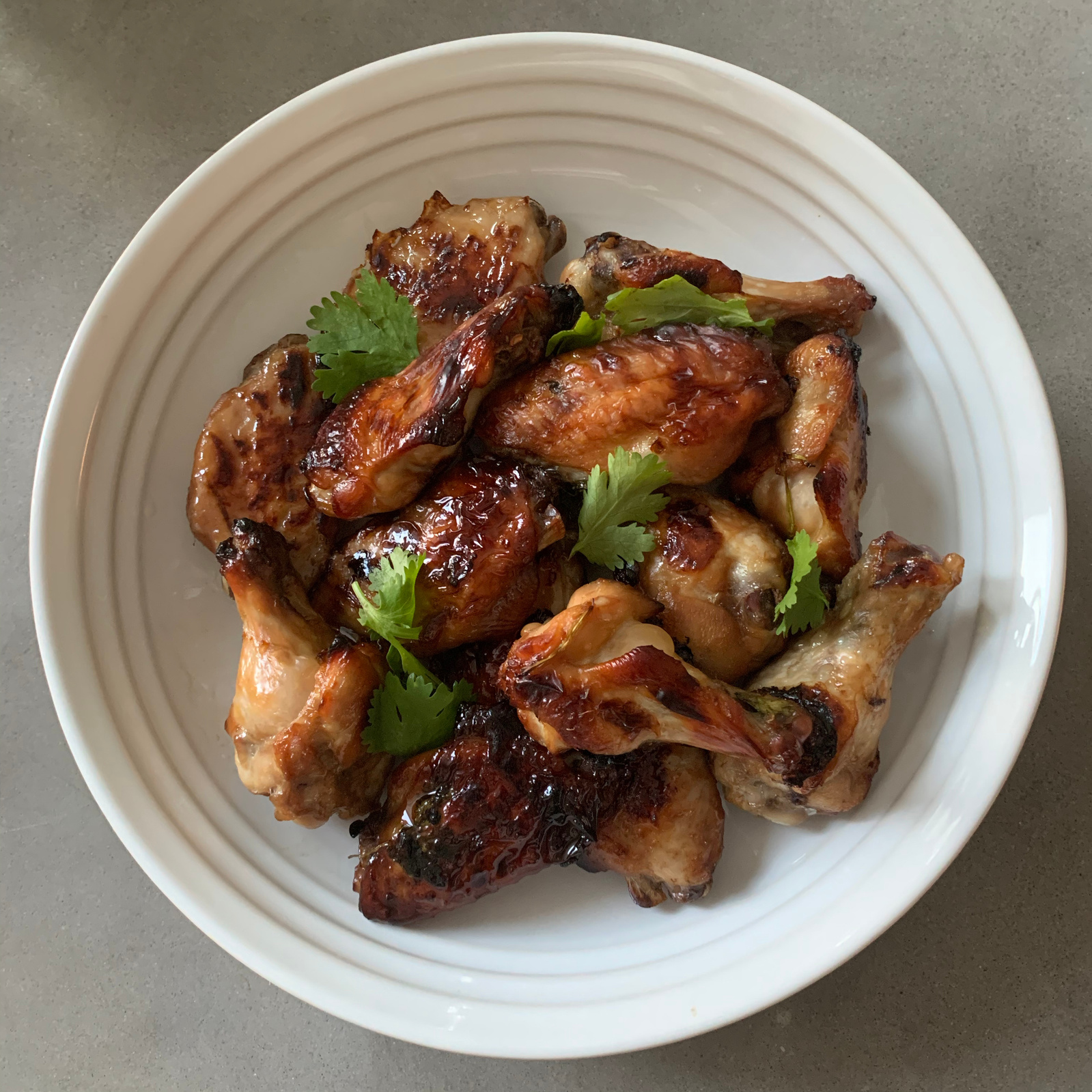 I made this AIP friendly wing recipe a few months ago and it's been a favourite among my friends and family!
What you'll need:
1.5 lbs of Organic chicken wings
2 tbsp of pure, unblended, and unprocessed honey (good honey makes a difference!)
1 Garlic clove minced
1 small piece of ginger minced
2-3 tbsp of coconut aminos
Pinch of kosher salt
Handful of cilantro
Marinade:
- In a large bowl, add all your ingredients and mix well. (Add in your handful of cilantro, save a bit to use as garnish).
- Place your marinated chicken wings in an air-sealed ziplock bag. Leave the wings to marinate for 24 hours.
Cooking instructions:
- Pre-heat your oven to 400 degrees.
- Once heated, place your chicken wings on a baking sheet lined with parchment paper.
- Cook for 15-18 minutes on each side until golden brown. If it has not started to brown continue to bake for 5 more minutes.
- Top with fresh cilantro