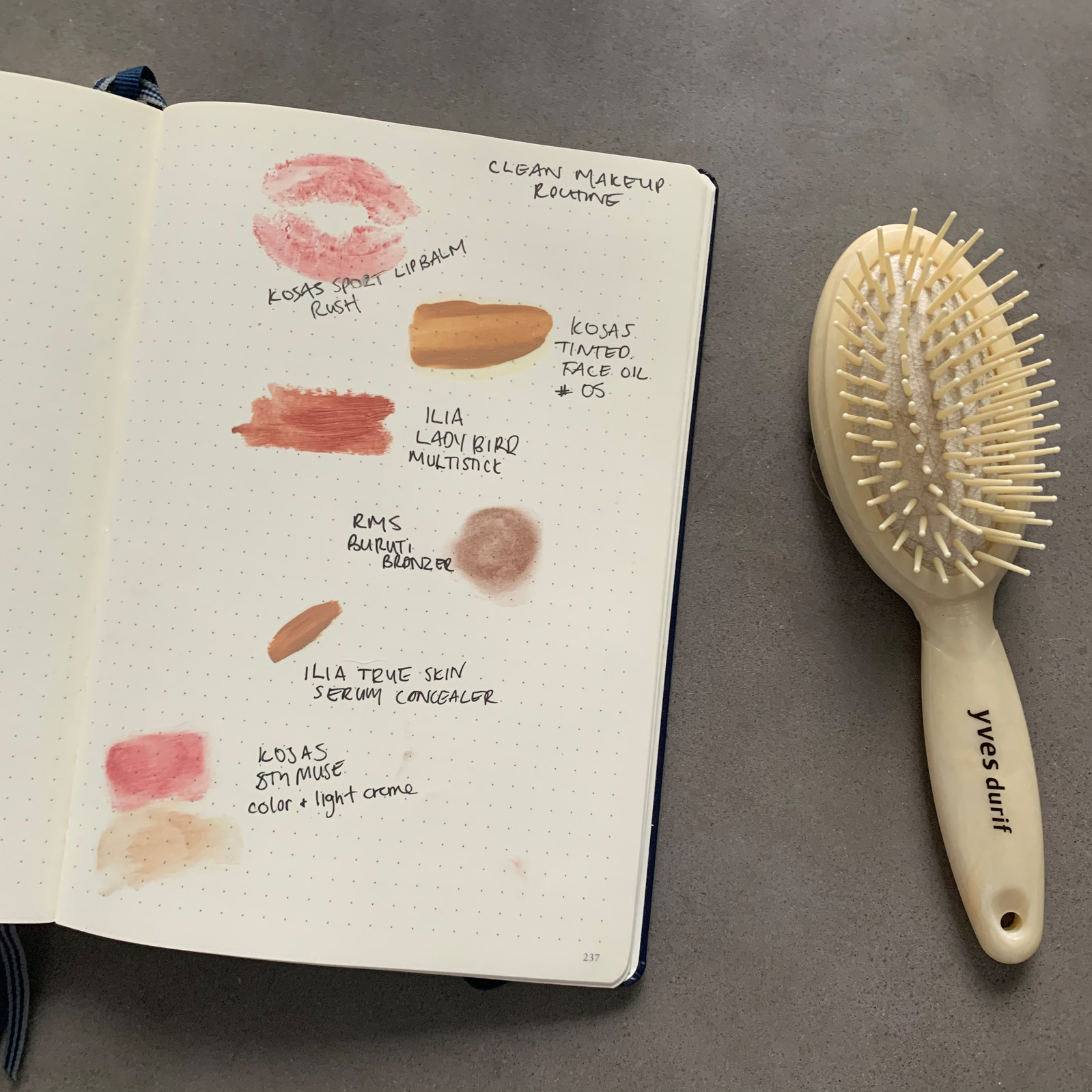 Over the last two years I have slowly transitioned into a full clean skincare and make up routine that I use everyday. I have tried so many skincare & makeup products but these are my favourites! I love that I can use these products without my skin being damaged.
Skincare:
Susanne Kaufmann Cleansing gel: I only wash my face at night before bed. I switch between this cleanser and Osea ocean cleanser. Both are clean and do an amazing job at minimizing my pores.
Super goop mineral sunscreen SPF40: I love a mineral screen that does not leave a white cast!
Agent Nateur Holi (Oil): Lightweight & super hydrating, I add a few drops of this to my moisturizer before bedtime. Smells divine too! I also love the F-Miller face oil, it is a Toronto-based brand and I love supporting locals.
Susanne Kaufmann Day cream T-line: This cream contains an herbal compound of chamomile, sage, yarrow leaves and St. John's wort blossoms. My skin has been through stress and damage from years of steroids like prednisone. This cream really helps with calming my skin and overall redness. At night I use Weleda skin food, which is the opposite of the Susanne Kaufmann one. Skin food is extra thick so I usually mix it with a few drops of any face oil, which is great for winter nights!
Biologique recherche p50: I use this exfoliating treatment 3-4 times a week at night as my second step. Its great, it really helps with minimizing pores and firmness of your skin! You will notice results the next day. It is hard to find in Canada due to the skin care regulations but a few boutiques carry the P50T/P50 PIGM400.
Tata Harper purifying pore & blackhead mask: I use this one a week around my nose and forehead area.
Kosas Sport lip balm: I am truly a lip balm junkie. I have tried so many! I switch between this one & Dr. Hauschka.
Makeup:
Kosas tinted face oil 05
Ilia true skin serum concealer in yucca
Ilia multistick in lady bird
RMS buriti bronzer
Kosas 8th muse colour+light creme palette
I don't use all these products everyday, I usually use the concealer, a blush, highlighter, and of course brows and eyeliner. The Yves Durif brush is a cult favourite, I have had it for over 4 years! If you are ever in New York, pick one up!


(I got this cool idea to swatch all my make up products in my bullet journal from Rachel Nguyen (thatschic)