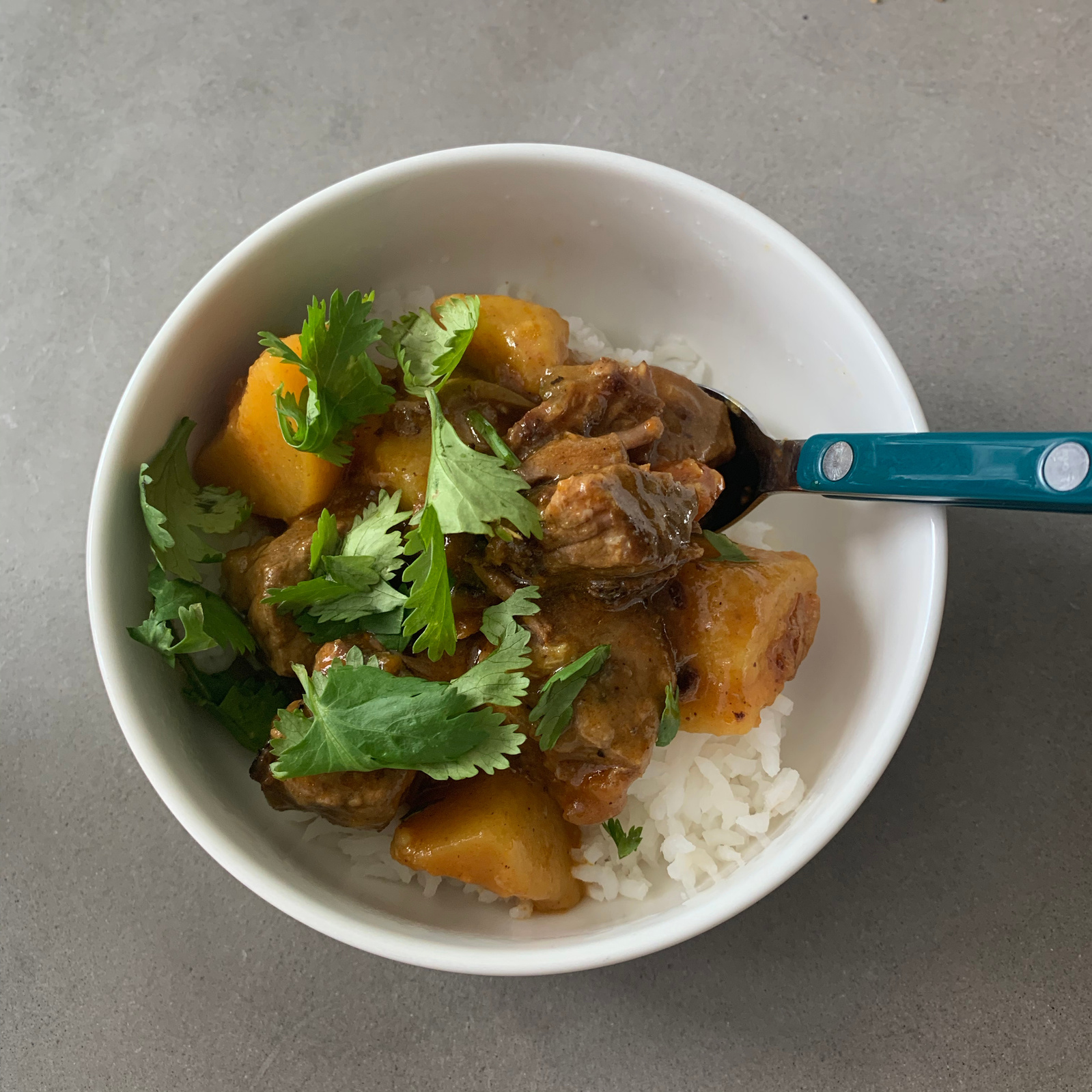 This dish brings back the best memories I have from my trip to Nara, Japan where I had a delicious beef curry! It is a dish my boyfriend and I love to eat regardless of the season.
This is also gluten & dairy free.
What you'll need:
1.5 lbs of beef stew chunks
1 large yellow onion
2 large carrots
4 white potatoes
4 cremini mushrooms
3 garlic cloves
1 head ginger
2 tbsp of tomato paste
2 tbsp of curry powder
1 tbsp of turmeric powder
1/4 cup red wine
1/4 cup olive oil
3/4 cup stock of your choice
1 tbsp of corn starch
2 tbsp of gluten free flour
Salt & Pepper
Cilantro (optional)
- Chop your onion, carrots, mushrooms, and potatoes. I like to chop my carrots into diagonal pieces and my onions super thin and long.
-Soak your potatoes in water for 30 mins to get rid of some starch.
-Cut your beef chunks into 1" pieces. Add to a separate bowl and marinate with salt, pepper, and gluten free flour (or regular).
-In a cast iron pan, add in olive oil on medium-high heat with your beef chunks. Let this cook for about 10 mins. It can be a little red inside as this will slow cook later. Set aside.
-In a large pot, add in your olive oil. You may add a small piece of butter as well if you can tolerate dairy! Add in your chopped onions and let this cook for 10-15 mins on medium heat. Season with salt and pepper.
-Add in your chopped garlic and grated ginger.
-Add in your tomato paste, curry powder, turmeric powder and red wine. Let this simmer for about 2 minuets.
-Add in your cooked beef chunks. Stir for about 2 minuets.
-Add in your vegetables.
- Add in your stock and mix in your corn starch with some water and close the lid. Let this slow cook for about 3 hours.
-Enjoy with some topped cilantro!