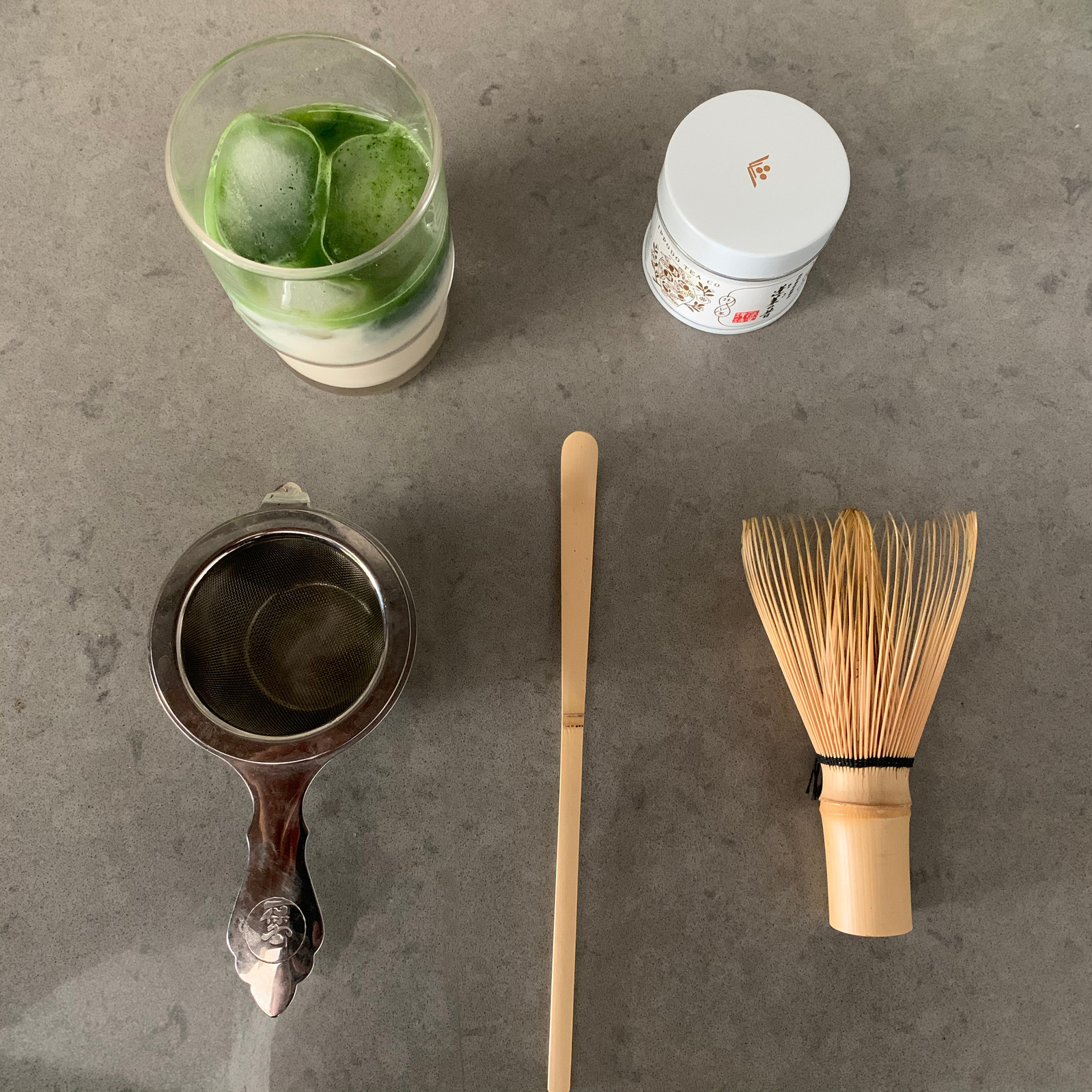 I look forward to making my matcha latte every morning. Matcha is filled with antioxidants and promotes heart health and brain function. I'm currently doing an alternate day taper with my meds which means I'm more tired on the days that I'm off of them. I find that matcha gives me a nice morning boost! My go to matcha is from Ippodo, a Kyoto based brand. You can order it from their US/CA website. I also like to make my own oat milk once a week so I'll usually have some ready to use.
Oat milk recipe:
2 1/2 cups water
3/4 cup organic rolled oats
2 dates pitted or you can substitute with honey
1/2 tbs cinnamon
1 tbs of vanilla
A pinch of Pink Himalayan salt
-Blend all ingredients on high speed then drain with a cheese cloth or nut bag.
Matcha Latte recipe:
2 spoonfuls using your bamboo tea ladle (chashaku)
Tea strainer (chakoshi)
4-5 ice cubes
Oat milk
Hot water
Small bowl
Matcha whisk (chasen)
-Boil your hot water
-Fill a glass with ice-cubes and oat milk half way
-Sift your matcha with your bamboo ladle and tea strainer until matcha is no longer in chunks
-Add your matcha to your bowl and add in 2 tbsp of boiled water
-Whisk until smooth
-Pour matcha into your iced oat glass