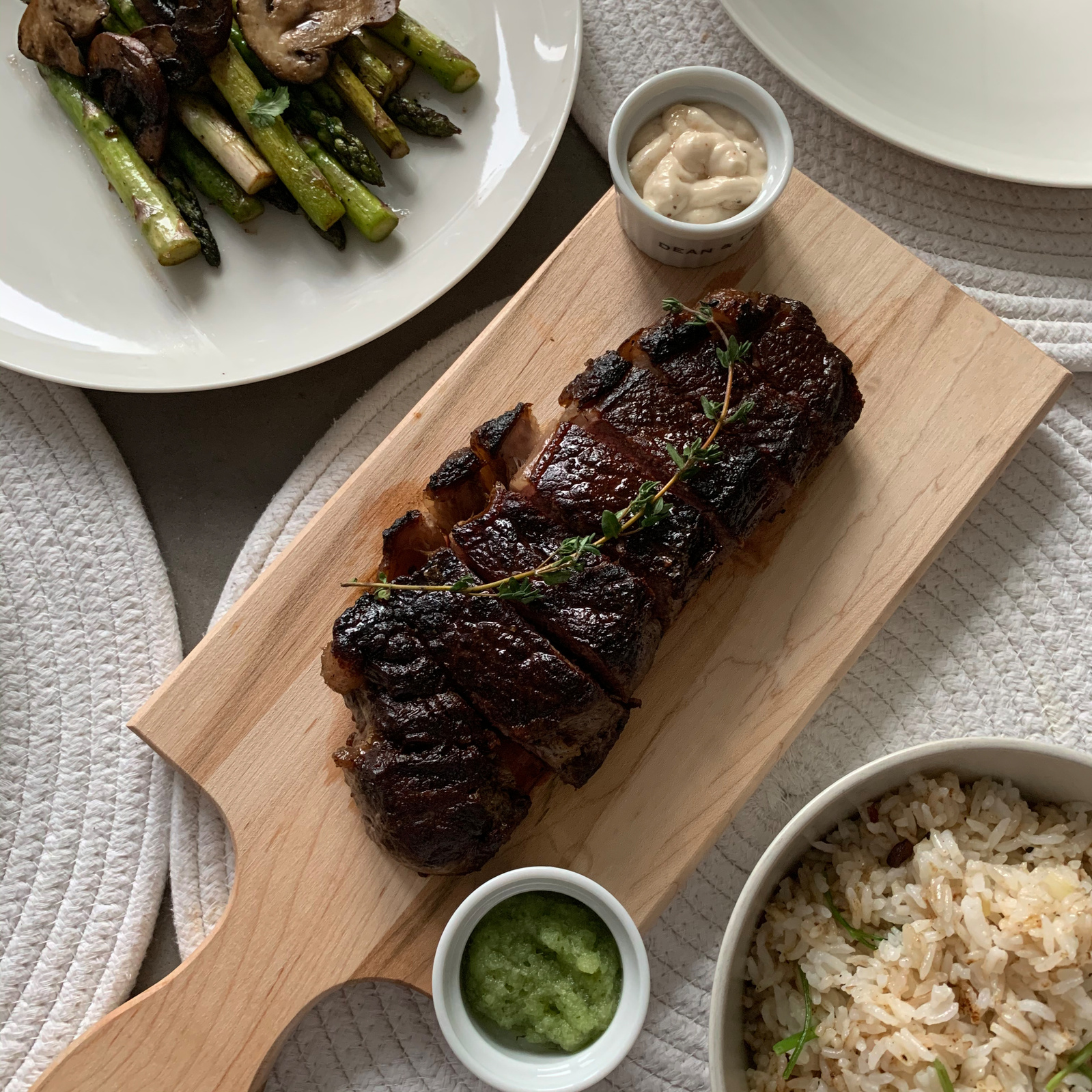 Growing up with Myasthenia Gravis, I always had difficulty chewing red meat so I always avoided it. Only until recently, I started eating red meat more often as it is high in B12 and protein. It's important to source your meat from a butcher you trust because good quality meat will be more tender and easier to chew. I do my weekly groceries at St.Lawrence Market in Toronto. They are always stocked with the freshest produce and I love supporting small businesses.
What you'll need: 2 servings
1 large NYC grassfed striploin steak
Fresh thyme
Grassfed butter
Pepper
White sea salt flakes
Light olive oil
2 Garlic cloves
-Set out your steak for 30 minutes before cooking. Pat dry and make sure there is no excess water.
-Season your steak with just pepper and sea salt flakes generously.
-Heat light olive oil using a cast iron skillet.
-Place one side of your steak for exactly 3 minutes and 25 seconds. When complete, switch sides. (the time is set for medium rare, if you like your steak medium, do it for 30 seconds longer on each side)
-Now flip your steak to the sides (1 minute each side)
-Reduce heat to low. Add in your garlic, fresh thyme, and butter to the pan. Lift the pan slightly and add some of the butter sauce on top of your steak! Keep doing this for 10 seconds.
-Wrap your steak in tin foil for 10 minutes.
-Serve with your favourite roasted veggies and horseradish sauce :)