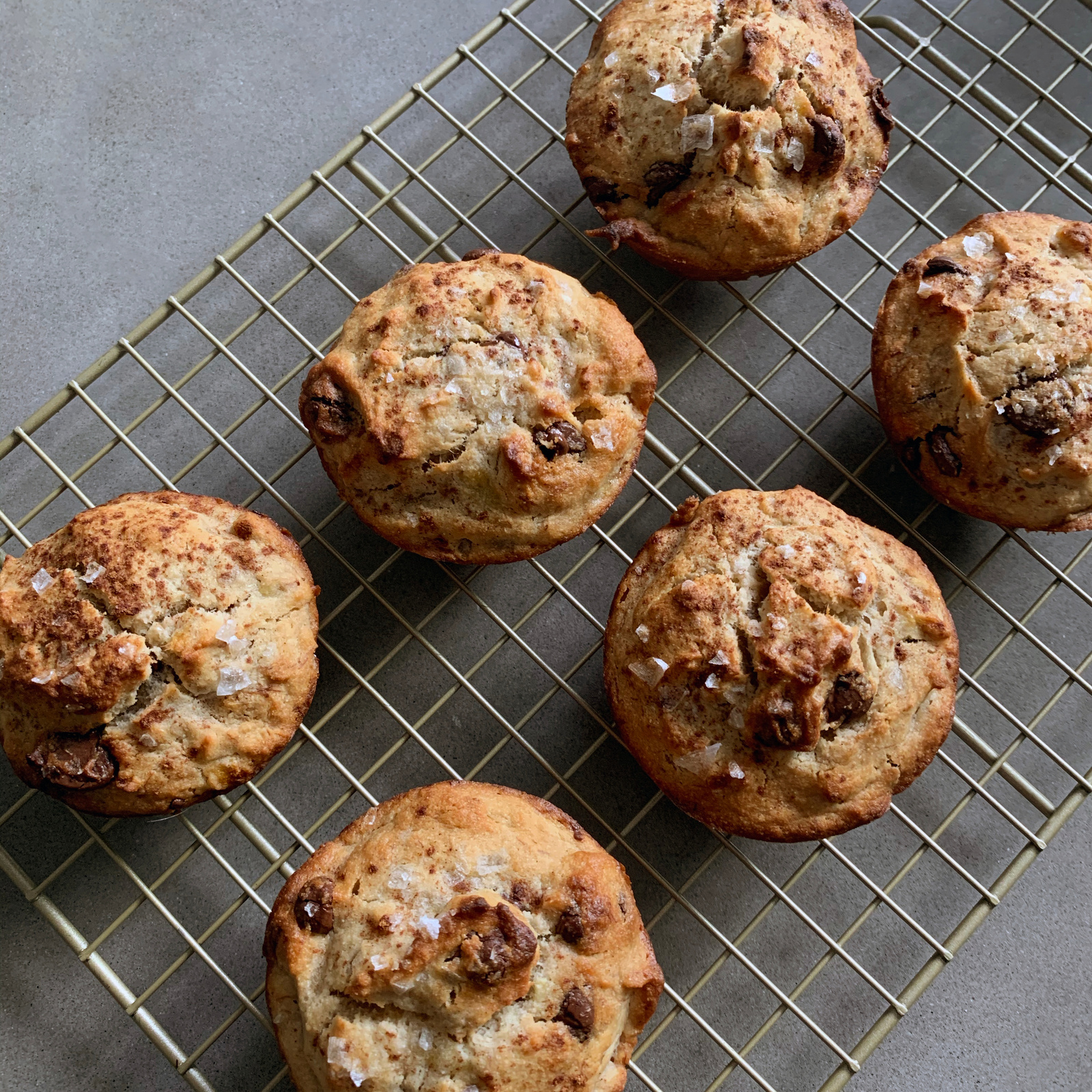 With holidays around the corner, it's a struggle finding a dessert that is AIP compliant. This recipe includes eggs and dark chocolate which is part of the re-introduction stage. I waited 5 months before re-introducing and it was worth the wait. Be sure to take note of any negative symptoms or reactions you have before re-introducing another food item. This banana chocolate chip muffin is the perfect way to use up ripe bananas and satisfy a sweet tooth!
What you'll need:
1 and 1/2 cups of Anthonys Cassava flour
1/2 teaspoon of kosher salt
1/2 teaspoon of baking powder
1/2 teaspoon of baking soda
2-3 ripe bananas
1/2 cup maple syrup
1/2 cup of coconut oil
1 large egg
1 teaspoon of vanilla extract
1/2 cup of dark chocolate chips
Maldon salt to season
Cinnamon to season
-Pre heat your oven to 350 °F.
-Mix together cassava flour, kosher salt, baking powder, and baking soda.
-In another bowl, use a hand mixer to mix together the bananas, maple syrup, coconut oil, vanilla extract, and egg.
- Slowly add in the dry ingredients and mix together for 2 minutes.
-Using a spatula, fold in the dark chocolate chips.
-Fill each muffin tin 3/4 leaving some space at the top. Sprinkle some cinnamon & Maldon sea salt on top.
-Bake for 20-24 minutes. Checking occasionally to make sure it is not burning.
-Cool for 5 minutes before transferring to a cooling rack.